Handbook HRM in SMEs
A GOOD PRACTICE GUIDE TO MANAGING HUMAN RESOURCES IN REGIONAL SMEs
An e-Handbook targeting SMEs audience where the tools or framework developed will be explained, illustrated with case studies for migration of best practices and knowledge sharing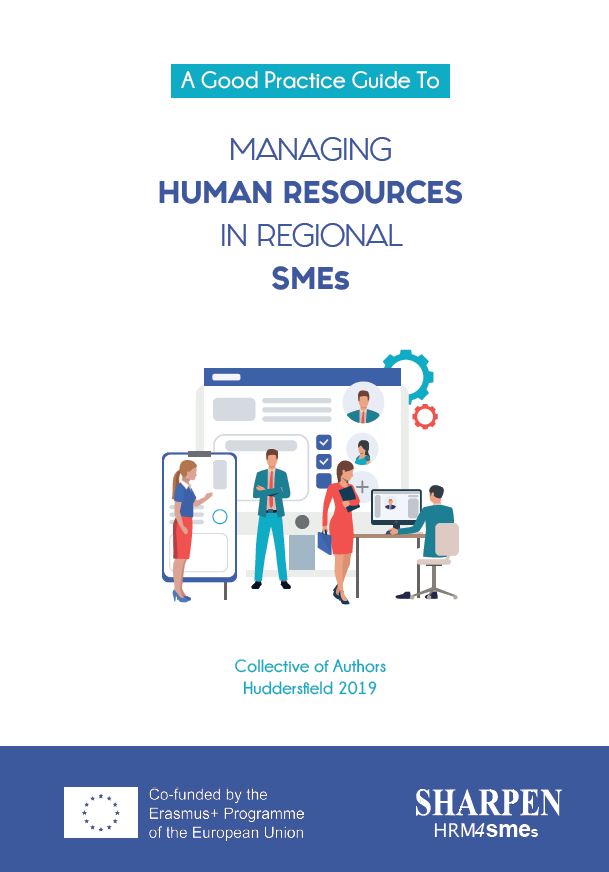 A GOOD PRACTICE GUIDE TO MANAGING HUMAN RESOURCES IN REGIONAL SMEs
This publication provides innovative and practical perspectives (underpinned by
theory and university-SME collaborations) to support regional SMEs in managing
people. It is based on the assumption that SMEs should enhance decent work
and working lives to impact organisational performance positively as well as local
economies. Five European countries and tens of SMEs in selected regions
have participated by sharing their experiences for this book. The uniqueness of our
publication is also in the sharing of international insights in this area, transferring
and adapting lessons from one region to another.
English version: https://sharpen.ef.tul.cz/upload/HRM4SMEs_Handbook.pdf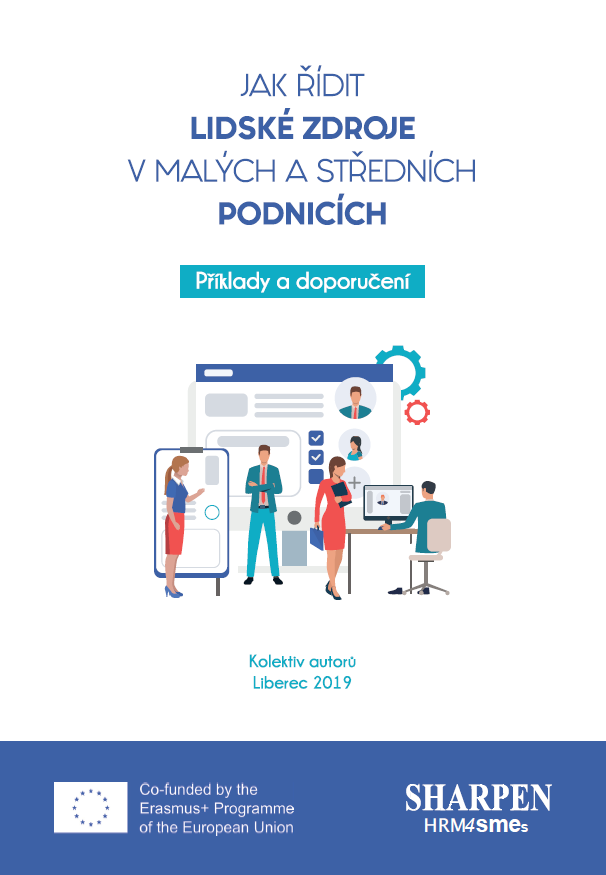 JAK ŘÍDIT LIDSKÉ ZDROJE V MALÝCH A STŘEDNÍCH PODNICÍCH
Publikace přináší inovativní a praktický přístup k propojení akademického
a podnikatelského prostředí, a to v rámci vybraných evropských zemí a klíčových
témat ŘLZ. Malé a střední podniky, personalisté, ale i široká odborná veřejnost
získávají v publikaci přístup k moderním znalostem a výstupům výzkumu v oblasti
lidských zdrojů. Cílem publikace je pomocí teoretických východisek, vlastních
poznatků z výzkumu a praktických zkušeností sdíleních v mezinárodním prostředí
5 evropských zemí představit témata, která jsou v dnešní době pro MSP z pohledu
řízení lidských zdrojů klíčová. 
Česká verze:  https://sharpen.ef.tul.cz/upload/RLZvMSP.pdf
Isuu Online PDF Reader: E-book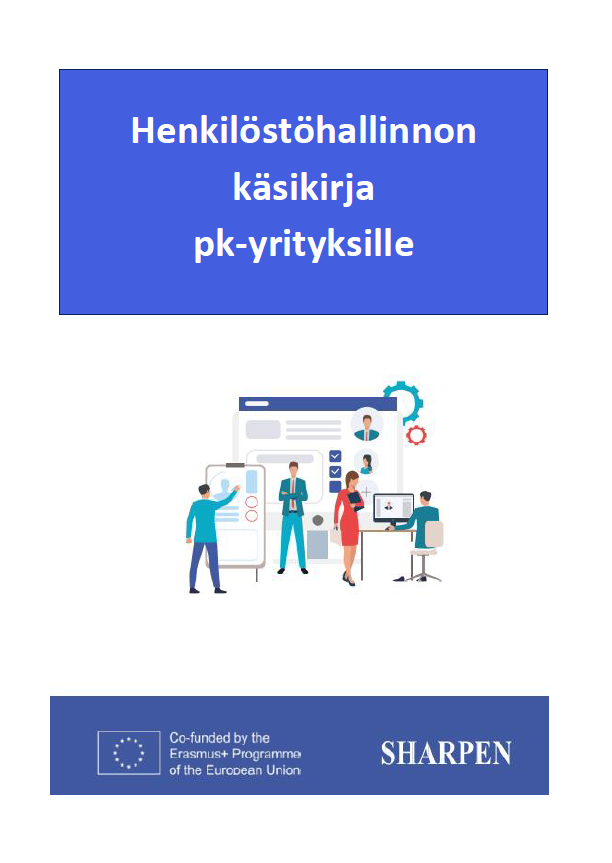 Henkilöstöhallinnon käsikirja pk-yrityksille
Handbook in Finnish language: https://sharpen.ef.tul.cz/upload/HRM4SMEs_Handbook_FIN.pdf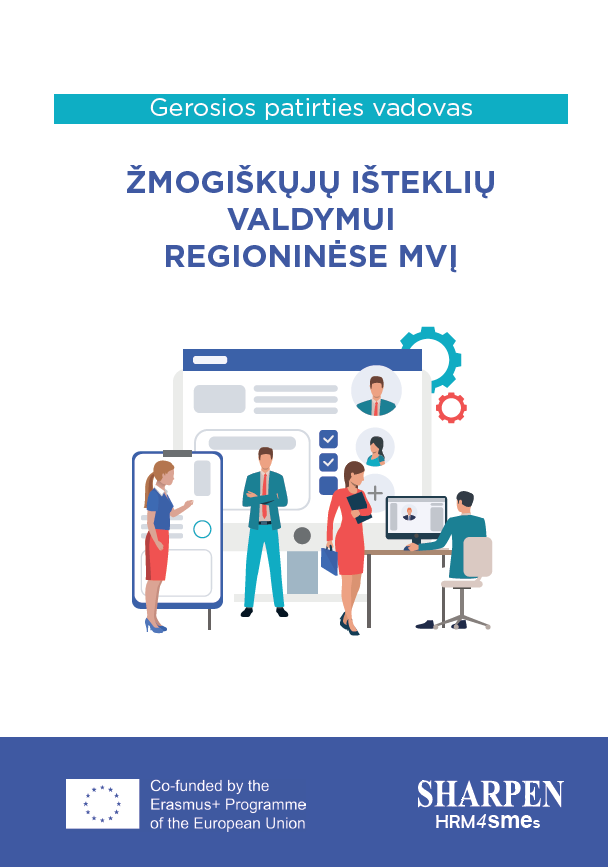 Gerosios patirties vadovas ŽMOGIŠKUJU IŠTEKLIU VALDYMUI regioninese MVI
Handbook in Lithuanian language: https://sharpen.ef.tul.cz/upload/HRM4SMEs_Handbook_LIT.pdf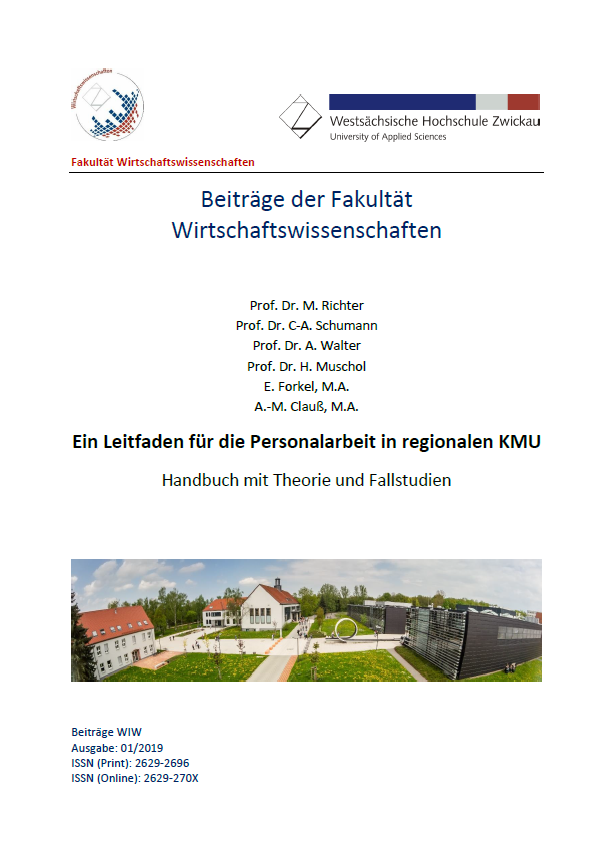 Ein Leitfaden für die Personalarbeit in regionalen KMU Handbuch mit Theorie und Fallstudien
Handbook in German language: https://sharpen.ef.tul.cz/upload/HRM4SMEs_Handbook_GER.pdf